Amidst fears that the current wave of shoplifting in the UK is fuelled by Tik Tok, Shopkeepers and retail bosses are demanding urgent action to tackle the epidemic of shoplifting sweeping Britain's high streets.
TikTok is being used by shoplifters to spread tips on stealing and showing off stolen items. Retailers want police and the courts to do more to protect staff and bring prosecutions after 87% of convenience store staff said thieves had verbally abused them.
Shoplifting is estimated to cost retailers almost £1billion a year. The British Retail Consortium said there were around eight million incidents in the 12 months to March. Police recorded 339,206 cases, with just 48,218 of these incidents resulting in charges.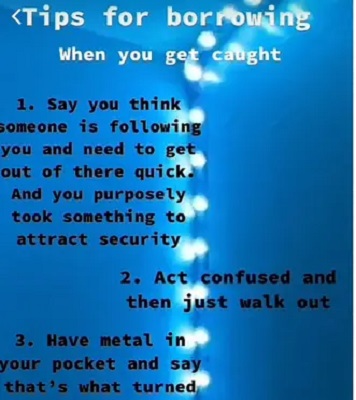 Workers say some crooks pull items from shelves in front of them and return to steal more – as they believe they can get away with it.
While some people believe the cost-of-living crisis and soaring prices is partially behind the rise in shoplifting, retail expert Scott Dixon said the problem is mainly down to shoplifters becoming more shameless. He said: "It is worse than ever. Shoplifters know the odds are stacked in their favour and are becoming bolder. Shoplifting has effectively been decriminalised.