Kathleen Osborne was four months pregnant when she was diagnosed with cancer for the third time, doctors gave her two options – either to abort her baby so she could start chemotherapy, or to have a leg amputation.
The 28-year-old chose to have her right leg amputated to increase her chances of getting rid of the ravaging bone cancer. The operation was a success and Kathleen gave birth to baby Aida-May eight weeks early, via C-section.
'I'm happy I made the decision to lose my leg because it gave me my daughter. If I'd not had my leg amputated then, I'd have lost her and I'd have been going through chemotherapy which might not even have saved my leg in the end anyway''.
'I wouldn't have her if I didn't do it so it's all been worth it.'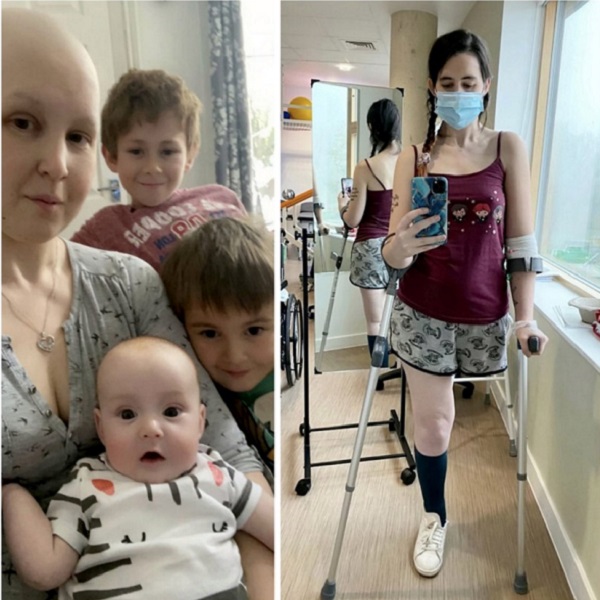 Kathleen, from Wisbech, in Cambridgeshire was already a mum to nine-year-old Hayden and five-year-old Leo – but says she's thrilled to now have a daughter, too,
She was first diagnosed with cancer when she was just 11 years old – after a painful lump on her right leg turned out to be osteosarcoma in 2005.
Kathleen had chemotherapy for the bone cancer and had most of her kneecap removed, as well as two metal rods inserted into her leg.
Then, 11 years later, she discovered that the cancer had returned in 2016 – this time on her lungs.
After treatment Kathleen was given the all clear in March 2017 – but three years later another painful lump on the top of her right leg appeared.
This was when the mum found out she was pregnant for the third time.