Following the backlash against founder of Sistah Space, Ngozi Fulani – including vitriolic abuse on social media which prompted the charity to announce last week it had temporarily ceased working over safety fears for its staff and clients.
Now the 'establishment' through the government watchdog, Charity Commission has suddenly began examining a series of allegations over the running of Sistah Space based on a lengthy analysis of Sistah Space's operations, posted on Twitter by an anonymous user.
In a statement the watchdog said it was "assessing material" posted on social media questioning the charity's finances and organisation and has asked the Greater London Assembly's finance chief to also ensure that grants to Sistah Space "have been used as intended" whilst the commission begin a preliminary investigation.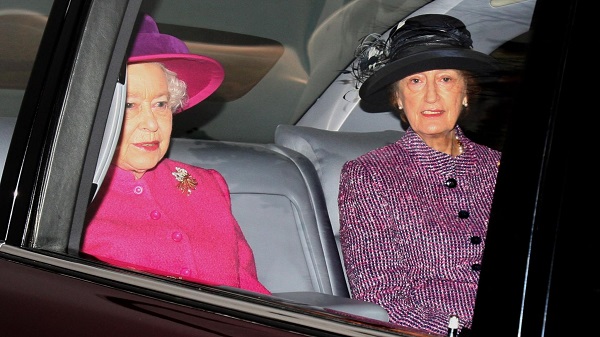 The charity has come under public scrutiny following the Buckingham Palace race incident of its founder, who was repeatedly asked where she was "really" from at a palace event hosted by the Queen Consort. Her "interrogator" Lady Susan Hussey, 83, the late Queen Elizabeth's lady-in-waiting and a godmother to Prince William, was forced to step aside from all royal duties after years of royal service.
The social media posts – more than 200 in total – have been widely circulated in a sign that the Buckingham Palace race row, which was deeply embarrassing to the Royal household, continues to attract huge interest.
In the posts, allegations are made concerning the running of Sistah Space, a domestic violence charity for black women and their families. The charity was formed in 2015, a year after the murder of a black woman and her daughter by an abusive ex-partner amid criticism of police for their "inaction" in response to earlier threats. The charity provides advice and advocacy to women and girls from the African and Afro-Caribbean communities.
The charity's latest yearly accounts to March 31 2021 show it received a little over £357,000 in grants, project funding and donations, an increase from £50,000 in 2018-19.
Funding has come from a variety of sources including the Greater London Assembly (GLA), the Department for Culture, Media, Digital and Sport, and Comic Relief, which gave Sistah Space £60,000 to improve its website and online support.
A Charity Commission spokesman said: "We are assessing material posted on social media about the charity Sistah Space to determine whether it raises matters that fall within the Charity Commission's remit."
The watchdog stressed it had not opened any regulatory compliance case or statutory inquiry and declined to comment further.