A female Kenyan senator was ejected from parliament for dress code violation after attending session in a 'blood' stained suit in protest campaign against period poverty.
Gloria Orwoba, of the ruling coalition was due to table a motion on a bill to provide for free sanitary pads as part of efforts to end period poverty but colleagues pointed the Speaker's attention to Ms Orwoba's stained suit referring it as "inappropriate dress code".
"I am shocked that someone can stand here and say that the House has been disgraced because a woman has had her periods." Orwoba responded following the speaker's order to her to go change her clothes and return to present her bill.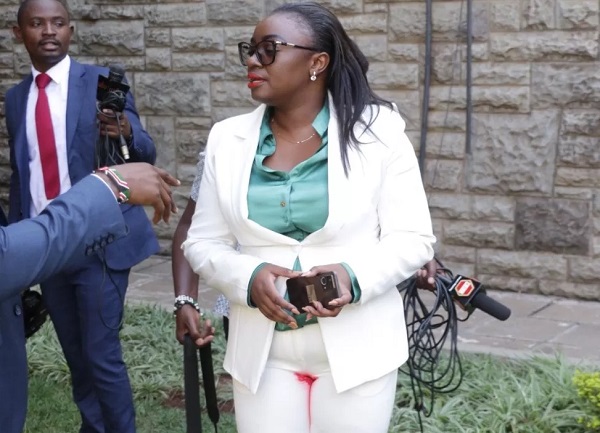 ''We're pushing to end the shadow pandemic which is actually period stigma and period poverty. One of the things that I'm advocating for and trying to legislate is to ensure that we give free sanitary towels to all school-going children."