The reports on Friday, April 14, 2023, alleging that Moroccan footballer Achraf Hakimi had all his assets registered under his mother's name, following his ongoing divorce settlement estranged wife Hiba Abouk.
Hiba had earlier announced their separation through a divorce following a rape allegation being faced the French side Paris Saint-Germain (PSG) player, as grounds to seek an end the union in the courts.
"After making the decision to legally separate and stop living together, while waiting for the divorce proceedings, who would have imagined that in addition to facing the usual pain that comes with a separation, and accept the grief that comes with the failure of a family project to which I had given body and soul, I would have to face this ignominy," Abouk said.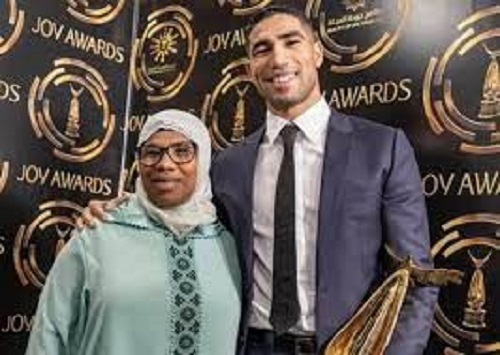 Hakimi's closeness to his Mum is public knowledge
Likely Source
In a now deleted publication, a Ugandan tabloid 'News 24/7' floated reports that Hakimi had all his wealth under his mother's name without any credible court papers to back it up.
Several local and international media organisations have since run the story as true.
BHR fact check investigated the reports and has found that the allegations do not meet the journalistic standards to make it acceptable as the absolute truth for the following reasons.
Abouk officially filed the divorce papers on Friday, April 14, 2023, moments before the reports emerged. The reports indicated that "the court informed her that her millionaire husband owns nothing".
The court cannot be in a position to give such information as the case has not come up for hearing where such information could be revealed.
Our investigation also revealed that Hakimi is yet to respond to the estranged wife's filings which could contain such information.
Moreover, none of the publications on the story quoted any source, credible or otherwise and there was no reference to court filings as source.
Checks across Hakim's home country, Morocco media on the story returned a negative outcome.