A father who drowned his family and made it look like an accident so he could collect on their life insurance policies has been sentenced to 212 years in federal prison.
Ali Elmezayen, 45, was handed the enormous sentence in Los Angeles on Thursday for what Judge John Walter called an 'evil and diabolical scheme.'
Imposing the maximum sentence permitted, Walter added: 'Elmezayen is the ultimate phony and a skilful liar…and is nothing more than a greedy and brutal killer. The only regret that the defendant has is that he got caught.'
In 2015, Elmezayen drove his autistic sons, 13-year-old Elhassan and 8-year-old Abdelkrim, and their mom off a wharf at the San Pedro wharf, Los Angeles. The boys were strapped in their seats and drowned but his wife Rehab Diab, now his ex – couldn't swim but miraculously survived with the help of a fisherman.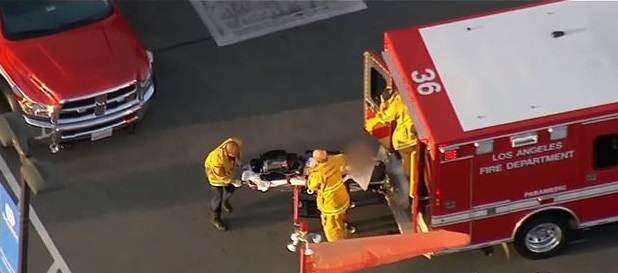 Elmezayen, who had planned the murder of all three, had took out life insurance policies on his wife and sons before the crash. He got a $260,000 insurance pay out which he splashed on a boat, as well a house in his native Egypt.
Elmezayen was caught after he was recorded ringing his insurers to check his policies would pay out just two weeks after the two-year period had passed, but before the killings took place. The subsequent car crash raised alarm bells among insurers, and prompted the FBI to investigate. He was arrested in November 2018.
Elmezayen was also ordered to pay back the $260,000 insurance money he collected.