London based British Nigerian artist Yinka Ilori is fronting the new Samsung Galaxy Tablet S7+, the new advert campaign put together to promote the S7 tablet's S pen capabilities is trending on various social media platforms.
Yinka, an up-cycled furniture designer who uses traditional Nigerian parables to tell stories through vintage furniture has also worked with independent Television (ITV) to create a piece of sculpture for a series of station idents featuring other big names in British artists and designers.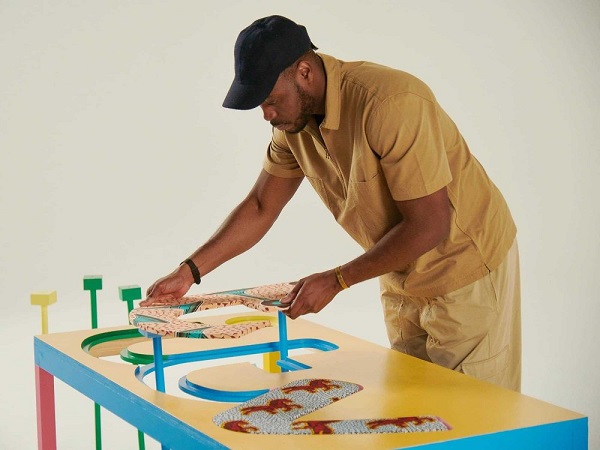 Yinka holds a BA (hons) degree in furniture and product design from London Metropolitan University, his designs are massively influenced by traditional Nigerian parables and African fabrics that surrounded him as child. Humorous, provocative and fun, each piece of furniture he creates tells a story which can be shared with people throughout the world.
Deeply aware and passionately against the unnecessary waste of modern consumerism in western society, Ilori happily accepts unwanted or damaged furniture from private individuals, so that he can save, rehabilitate, and beautify them for future use, giving them a hint of Yinka Ilori's signature.
His design approach starts with the dismantling of the original components, which he then re- assembles into a new piece ready for use again.