The UK counter-terrorist police are investigating a murder threat letter sent to a British-Nigerian lawyer/activist and political commentator, Dr Shola Mos-Shogbamimu by a banned neo-Nazi group.
Dr Mos-Shogbamimu said the twisted threat was posted through her front door in London this week stating that she was on a "kill list" and will be "executed".
The murder threat was referred to as an "execution" and stated "we are watching you" and continued: "Shola you are a constant troublemaker and liar who appears on television frequently.
A lawyer and academic, Dr Mos-Shogbamimu often comments in the media on women's rights, race, law, politics, diversity, inequality and exclusion.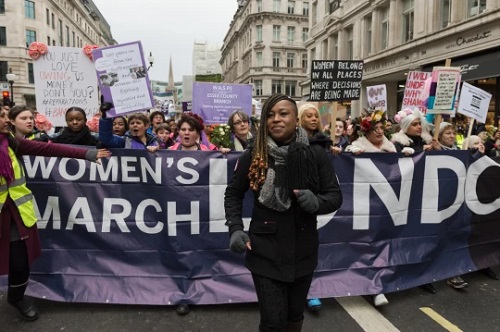 Broadcaster India Willoughby, who claimed she also received a similar letter which was delivered to her accountant. Willougby tweeted: "My accountant just called. He's received a letter today – hand delivered – no stamp. "Threatening to kill me. Because I'm trans."
Dr Mos-Shogbamimu received an outpouring of support online from people condemning "such hate and racism" and urged her to contact the police.
Police confirmed counter terror officers were now investigating the case, adding: "We are aware of letters sent to two people which contain vile racist and transphobic language, and threats.
"The letters are said to be from National Action London Cell. "We are taking this matter seriously and an investigation is under way.
"Due to the nature of the letters and the potential involvement of a proscribed group, the Met's Counter Terrorism Command is leading the investigation.
"Officers have contacted the victims to request statements and to offer our full support.
"No arrest has been made at this stage and enquiries continue.