Apparently, four-time Olympic gold medallist, Mo Farah was trafficked to the U.K. as a young child.
This is a subject of a forthcoming BBC documentary titled 'the Real Mo Farah' – "The truth is, I'm not who you think I am," he says in the documentary which airs this week.
The long-distance runner explains he was given the name Mohamed Farah by those who flew him over from Djibouti. His real name is Hussein Abdi Kahin.
He was flown over from the east African country aged nine by a woman he had never met, and then made to look after another family's children, he says. "For years I just kept blocking it out," the Team GB athlete says. "But you can only block it out for so long."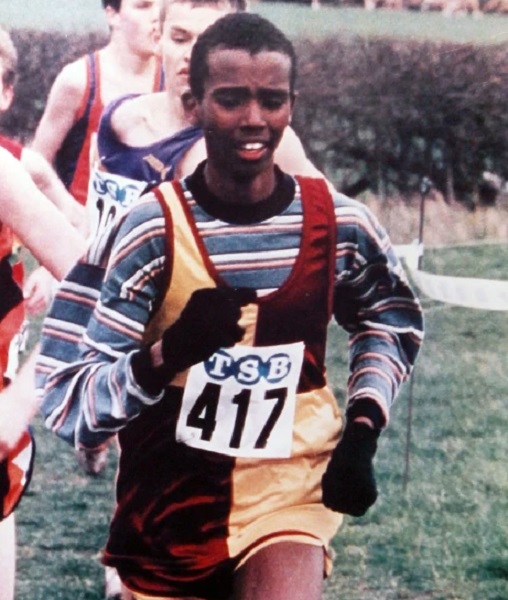 When they arrived in the UK, the woman took him to her flat in Hounslow, west London, and took a piece of paper off him that had his relatives' contact details on.
"Right in front of me, she ripped it up and put it in the bin. At that moment, I knew I was in trouble," he says.
Sir Mo says he had to do housework and childcare "if I wanted food in my mouth". He says the woman told him: "If you ever want to see your family again, don't say anything."
"Often I would just lock myself in the bathroom and cry," he says.
For the first few years the family didn't allow him to go to school, but when he was about 12 he enrolled in Year 7 at Feltham Community College.
Staff were told Sir Mo was a refugee from Somalia.
His old form tutor Sarah Rennie tells the BBC he came to school "unkempt and uncared for", that he spoke very little English and was an "emotionally and culturally alienated" child.
She says the people who said they were his parents didn't attend any parents' evenings.
Sir Mo's PE teacher, Alan Watkinson, noticed a transformation in the young boy when he hit the athletics track.
"The only language he seemed to understand was the language of PE and sport," he says.
Sir Mo says sport was a lifeline for him as "the only thing I could do to get away from this [living situation] was to get out and run".
He eventually confided in Mr Watkinson about his true identity, his background, and the family he was being forced to work for.
The PE teacher contacted social services and helped Sir Mo to be fostered by another Somali family.
"I still missed my real family, but from that moment everything got better," Sir Mo says.
"I felt like a lot of stuff was lifted off my shoulders, and I felt like me. That's when Mo came out – the real Mo."
Sir Mo began making a name for himself as an athlete and aged 14 he was invited to compete for English schools at a race in Latvia – but he didn't have any travel documents.