A woman made more than £500,000 in a scheme that saw her shoplift goods and then return them for refunds.
Narinder Kaur, 53, also known as Nina Tiara, travelled across the country to dupe stores including TK Maxx, John Lewis and Debenhams. The prolific shoplifter steals from high street stores, then turns around to dishonestly claim refunds on the items that she was often not entitled to.
The crimes occurred over time between July 2015 and February 2019, and totalled more than half a million pounds.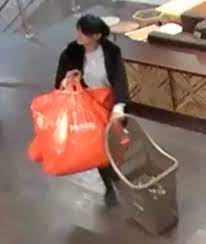 During two police searches of her home, around £150,000 in cash was found hidden, as well as stolen goods.
There is CCTV footage that shows Kaur entering stores, taking items from the shelves and then carrying them to the tills as if they had been previously purchased.
Kaur was convicted on 10 March of 26 counts on an indictment that included fraud, possessing and transferring criminal property, and perverting the course of justice, following a trial that lasted four months at Gloucester Crown Court.
Giovanni D'Alessandro, senior prosecutor at CPS West Midlands, said: "Narinder Kaur undertook fraud in a long-standing and wide-ranging manner.
"It was a very lucrative full-time job which demonstrably made her over half a million pounds over this period of offending.
"She went to extraordinary lengths to carry out her deceptions, seeking to find a way of defrauding a retailer and then travelling all over the country to replicate the fraud.
"She also changed her name legally and opened new bank accounts and credit cards in a second identity to avoid detection.
"She now rightly faces a significant sentence for her crimes and the prosecution will look to recoup as many of her ill-gotten gains as the law allows."
Between July 2015 and September 2019, Kaur received almost £61,000 in refunds from Boots despite having only spent £5,000.
She received £43,000 in refunds from Debenhams and £33,000 from John Lewis.
Kaur also targeted stores including Monsoon, House of Fraser, TK Maxx and Homebase.