After four years of investigation and pressure from the family of five African men who died while working at a Birmingham recycling company, the company and two other people are to be charged over the deaths of five African men.
On 7 July 2016, Almamo Jammeh, 45, Ousmane Diaby 39, Bangally Dukureh, 55, Saibo Sillah, 42 and Mahamadou Jagana, 49, died when a concrete wall fell on them at Shredmet's premises in Birmingham.
The Health and Safety Executive (HSE) will now prosecute ENSCO 10101 – formerly known as Shredmet – and its predecessor Hawkeswood Metal Recycling.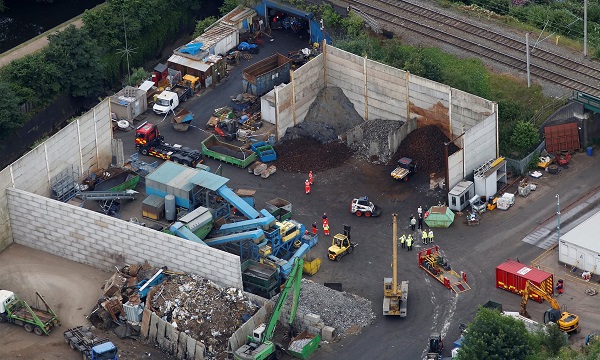 The four men from The Gambia and one from Senegal were clearing a bay at the recycling plant in Nechells when an 11ft 10in adjacent wall collapsed, causing hundreds of tonnes of metal ingots to fall on top of them. The men could only be identified by their fingerprints.
A fifth worker, Tombong Conteh survived but suffered a severe leg injury and has been unable to return to work since.
The solicitor for the deceased family, Daniel Lemberger Cooper welcomed the decision after being left devastated by the loss of the men.
"We regret that already four years have passed since they died and we ask for the criminal proceedings to progress without delay or obstruction."
An inquest into the death of the workers in 2018 was told by an HSE investigator that the wall "could have gone at any time" due to being "overloaded" with scrap metal and was unsafe.
Director Wayne Hawkeswood told the proceedings he could not "comprehend how this happened".
Graham Woodhouse, also a director, said the firm's safety adviser never raised any worries "in relation to the construction of the concrete blocks" in his monthly site audits.
Jurors returned a verdict of accidental death, however, the HSE began its investigation in December 2017 after taking on the case from West Midlands Police.