Diversity star Ashley Banjo said he has been "overwhelmed" by "the amount of conversation his group's performance has thrown up" after a Black Lives Matter-inspired routine on Britain's Got Talent prompted complaints to UK Broadcasting watchdog- Ofcom.
The troupe's routine was inspired by this year's protests and saw dancer Banjo pinned down by another dancer dressed as a police officer in reference to the death of George Floyd, the routine also saw the dancers took the knee on stage before the song Black Lives Matter by Dax played in the background.
Ofcom said that it received 1,121 complaints about Saturday's episode of Britain's Got Talent, "most of which were in relation to the Diversity performance."
"We are assessing the complaints against our broadcasting rules, but are yet to decide whether or not to investigate," an Ofcom spokesperson said.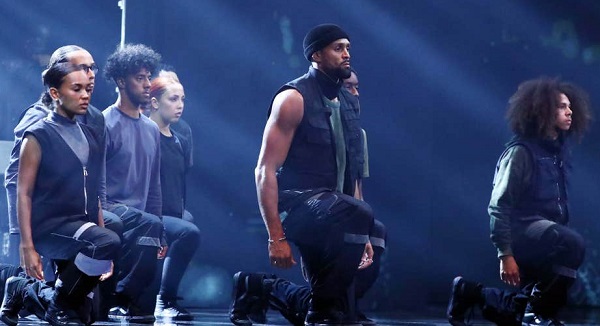 Banjo, who is currently sitting in for absent Simon Cowell revealed in a Twitter post that he had received "thousands of messages of love and support" as well as "thousands of messages of hate and ignorance."
"So much to say… But I'll Just let the performance talk," he wrote. "Thousands of messages of Love and support – Thank you.
"For the thousands of messages of hate and ignorance – Thank you. You highlight exactly what needs to change. Sending nothing but love to you all."
In a later post on Instagram, ''My Truth, My Platform, My Art I always tried to create not only to entertain but also to inspire" and promised "that will never change."
"I'm so grateful and overwhelmed by all of the love and support but also by the amount of conversation this performance has thrown up," he continued.