A man who doused his estranged wife in petrol before setting her on fire at her home in Brent has been convicted of murder.
On 16 April 2020, Damien Simmons, 45, doused Denise Keane-Simmons in petrol, and set her on fire at her home in Brent, northwest London.
Mrs Keane-Simmons, 36, had contacted the police earlier that evening after receiving threatening messages from Simmons but when they arrived the address, Mrs Simmons home was already on fire.
Damien Simmons later posted an intimate picture of his estranged wife on social media and sent her a WhatsApp voice note which said: "I hope you suffer and die just like how I suffer and die before I go. "I really hope you suffer and die."
On the night of the murder, Simmons was caught on CCTV buying a petrol canister and a five litres of petrol from a nearby petrol station.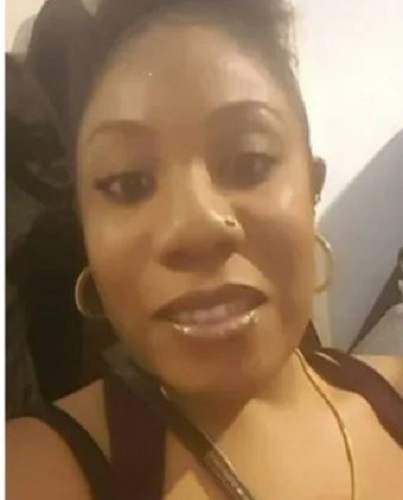 The Old Bailey heard how he later poured petrol through Mrs Keane-Simmons letterbox in Alric Avenue, in Harlesden, and smashed a window to get into her home. Mrs Keane-Simmons was found in the early hours of 16 April, after the fire brigade were called and forced their way into her bedroom.
She was found on her bedroom floor and was later pronounced dead at hospital.
The court heard she had suffered extensive burns, smoke inhalation and brain injury caused by a lack of oxygen. The defendant was found lying in the back garden under an open window and smelling of petrol.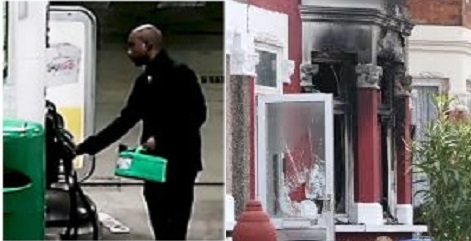 Simmons denied murder and maintained he had tried to set himself on fire and Mrs Keane-Simmons had died accidentally. He told the court he remembered holding a lighter in his hand and then heard the sound of an explosion before jumping out of a window.
According to the Metropolitan Police, Simmons was convicted of murder and arson with intent to endanger life at the Old Bailey yesterday.
After the verdict, Detective Chief Inspector Neil John said: "My thoughts remain with Denise's family and friends and I hope today's outcome can offer them some degree of comfort, knowing that her killer has been brought to justice.
During the trial, the court was told the pair met in Trinidad and got married on the island in 2019.
Simmons decided to move to the UK to live with his wife but their relationship became increasingly strained because he wanted her to stop seeing her friends.
During the trial, the defendant admitted to being a "controlling and jealous" husband.
Mrs Keane-Simmons had become concerned about her husband's behaviour and had found a camera in a light bulb in her bedroom, planted by Simmons to spy on her.
In March 2020, just 13 months after their wedding, Mrs Keane-Simmons started divorce proceedings.
The court heard that on 10 February 2020, Mrs Keane-Simmons had made a formal complaint to the police about her husband after he harassed her, by sending messages to her workplace and continuously contacted her on social media.
On 15 April, Simmons posted a naked picture of Mrs Keane-Simmons on his own Instagram account, along with her maiden name and details of the school she worked at, the Old Bailey heard.
Simmons later admitting sending the photo and will be sentenced at the Old Bailey on 22 September.