A free-to-air British TV station is the butt of jokes on social media after a host's disastrous attempt to deliver breaking news went horribly wrong.
On Saturday (10 September), when news suddenly broke that the fugitive terror suspect Daniel Abed Khalife had been arrested, cameras cut to presenter Martin Daubney, whose was professionally inadequate for such.
Attempting to break the news, Daubney referred to Khalife as "the terror man" as he was forced to improvise on the spot. "First, it's the news headlines… no it's not – we're going straight to me. This is breaking news – this is fast and happening." He then hesitates before exclaiming, "F***, it's all gone wrong." Attempting to carry on, he grabs some papers and battles on: "Chip Chapman, we have him coming up soon on the arrest of the terror suspect. He escaped from Wandsworth Prison, and he's been apprehended." He then continued to screw up, introducing his guest with the wrong name. "Joining me now for the latest is GB News Home Security Editor, Mark White, are you there, Mark?" he said, before correcting himself: "It's Chip Chapman, we have Chip Chapman."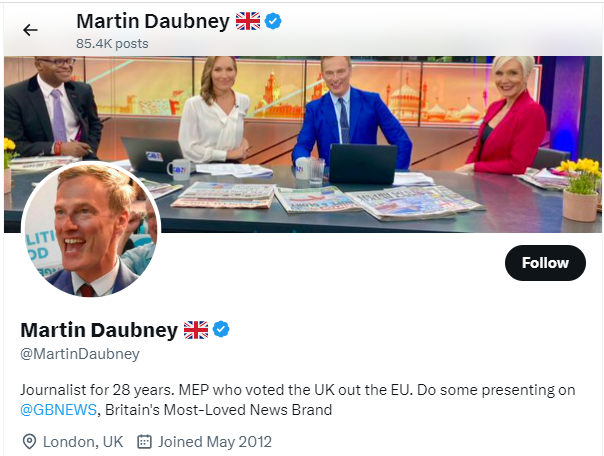 The excruciating minute-long mishap went viral on social media almost immediately. Martin Daubney, the former Brexit Party and Reclaim Party politician who described himself on his X bio as a Journalist with 25 years' experience will hope that his minute-long blunder is not shown on journalism training courses for years to come on what happens when someone with no discernible news anchor ability is asked to deal with a breaking story as a user commented on X.
This will be shown on journalism training courses for years to come on what happens when someone with no discernible news anchor ability is asked to deal with a breaking story pic.twitter.com/81cMlVVV64

— Tom Hourigan (@TomHourigan) September 9, 2023