A famous nightclub has doubled up as a vaccination centre in a bid to encourage more young people to get the Covid jab.
The dance floor of the iconic gay club in London was turned into a makeshift clinic where over 1,000 doses of the Pfizer jab was administered at Heaven night club until 9pm.
According to government data, uptake of the first dose among people aged under 30 in England is still well below two thirds.
The pop-up centre will also give out a smaller number of AstraZeneca doses for those who need their second jab.
Jeremy Joseph who owns the club, said the venue is accepting walk-ins or people can book an appointment.
NHS England's new chief executive Amanda Pritchard revealed this week that a fifth of people in hospital with Covid-19 are under 35.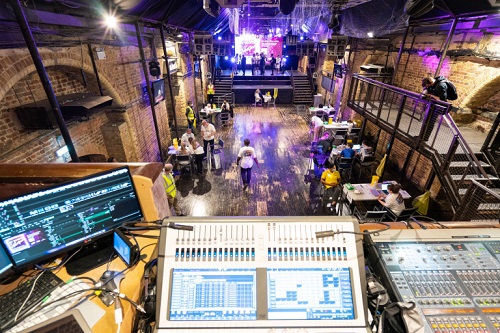 Several businesses with large numbers of young customers have chipped in to try and encourage people to get protected, including discount offers from Uber and Deliveroo.
The Heaven vaccine initiative comes as the cut-off to make sure you can attend nightclubs from next month arrives.
Amy Lamé, London's Night Czar, has heralded nightclubs "as part of the Covid solution".
Last month a similar pop-up vaccination centre was opened at Thorpe Park in Surrey, to attract young people and football stadiums across London are giving out the jab to encourage those aged 18 to 29 to come forward.
Ministry of Sound in London is also set to host its own vaccination centre.
Lohan Presencer, executive chairman of Ministry of Sound, said: "It's incredible to welcome people back on to our dance floor after so long.
"We'll provide the music and the good times, people just need to get both their vaccines so we can all keep dancing together safely."