A woman who faced years of sexual abuse at the hands of her mother's lover has been ordered by a court to pay him (abuser) £35,000 – and let him live in the home she owns.
Kirsty Easthope, 52, must pay out after losing a costly legal battle against convicted serial sex offender, Arthur Hepple after he was released from prison.
The 84-year-old pervert was given a suspended prison sentence in 2014 and put on the sex offenders' register for abusing Kirsty. He was then jailed for another sex attack on a woman and her teenage daughter in 2017.
Mrs Easthope, who has waived her right to anonymity, could now face a legal bill of £100,000 in total after losing a battle over her mother's will.
The will, drawn up before the abuse started and before her mother, Irma Barnett, was diagnosed with dementia, stipulated that Hepple could live in the house in York where the abuse happened.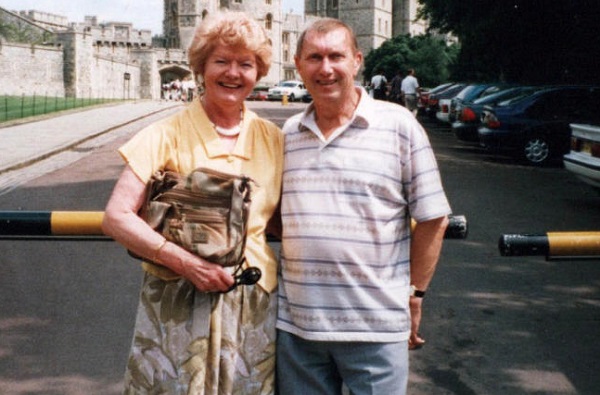 A judge at Leeds County Court has now ruled in his favour.
Kirsty Easthope was abused by her mother's partner, Arthur Hepple who also abused Kirsty's daughter.
Having inherited the property from her mother but no longer lives there. She said she had been left "absolutely devastated" by the ruling. "I thought I'd be free of Hepple when he went to prison but he's back and a judge has ruled that and it's atrocious," she said.
"I'll never understand how he could have done what he did in the first place, but to continue to persecute me… I just want to be free of my perpetrator, but now the judge has put him back in my life again."
In a statement, Hepple's lawyers said Mrs Easthope could face further legal action if she refuses to comply with the order.
They said: "Mr Hepple has an unconditional lifetime right to occupy the property under the terms of his late partner's will.
"Mrs Easthope unlawfully excluded him and refused to allow him back into occupation.
"Her actions left Mr Hepple with no alternative but to issue a civil claim against her requiring her, amongst other things, to allow him back into the property.
"To date, she is still to allow Mr Hepple back into the property and to pay the damages. It is possible that the matter may have to go back to Leeds High Court for enforcement and a decision on costs, which will be substantial."