Liverpool FC has been official crowned Premier League champions thirty years since it last won the title.
The Reds claimed their 19th league championship and their first ever Premier League title with a remarkable seven matches remaining.
Their success has been secured without even kicking a ball, after Manchester City fell to a 2-1 defeat at Chelsea to hand Liverpool their first top-flight title after 100 days delay brought about by Coronavirus pandemic.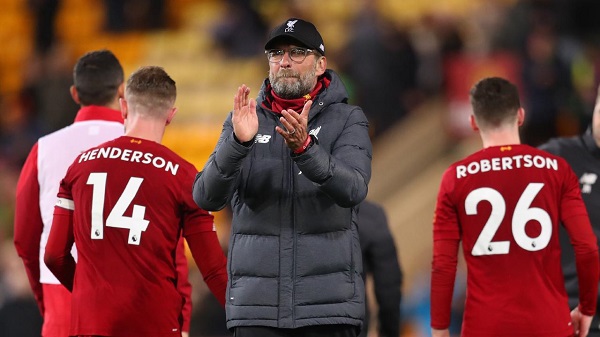 Liverpool fans troop to Anfield stadium chanting the club's son 'Never walk alone' to savour the thought of their fiercest title rivals giving the Reds a guard of honour when the two teams meet on July 2.
Liverpool FC's previous title was secured before the Premier League even existed, and fans born just a few days after Liverpool lifted the First Division trophy have had to wait three decades to see the Reds crowned champions for the first time in their lifetimes.