A series of poignant ceremonies have been held to commemorate heroic Soldiers of Africa-Caribbean who fought and were killed on WW1 battlefields but whose contributions were never acknowledged in history books.
There were emotional scenes as a sprinkling of soil, brought over from a Caribbean Island, was laid on each of the graves of 21 men who died. For the first time ever "The Last Post" – played every night at the Menin Gate in Ypres – was performed on steel pans.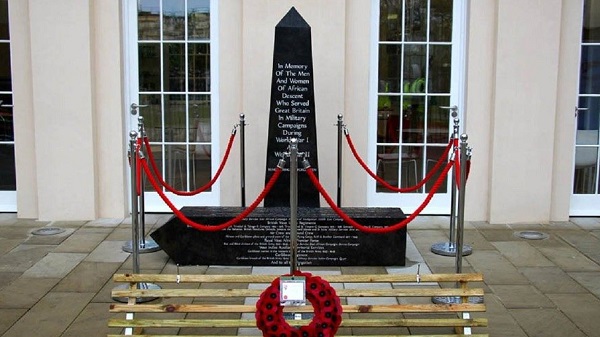 As part of Black History Month Veterans and serving soldiers travelled across to Belgium and France to play their respects. Among them were 99-year-old Neil Flanigan and 97-year-old Gilbert Clarke – both WW2 RAF veterans. They were joined by Brigadier Karl Harris – the ranked officer of West Indian descent serving in the British army as well as Maurillia Simpson who completed three tours of Iraq.
A plaque was unveiled on a home in Filey, the North of England, where many of the West Indian war veterans arrived in 1944.
Decked out in their medallions, the veterans who attended were acknowledged for their contribution to Britain when the 'motherland' called them up for duties.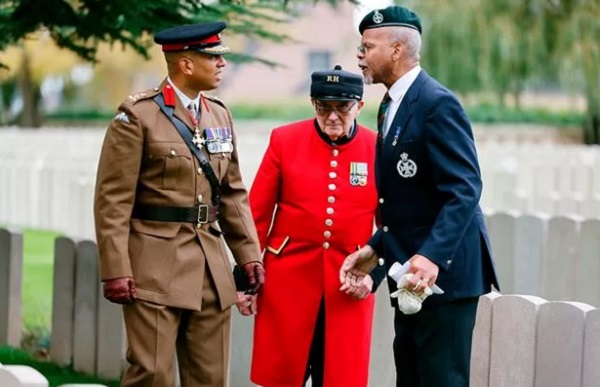 Glenn Parsons, leader of the Filey Commemorative Association, said that during the Second World War, Britain was desperate for men to fight, and sent out a plea to men from the Caribbean to come to Britain.
"Some six thousand of them came to the UK between 1940 and 1945 and some four thousand were stationed at an old Butlins camp just up the coast from Filey; recruited by the Royal Air Force some were ground crews and pilots who came as volunteers to help Britain in the war effort."
The significance of the unveiling according to Mr Parsons is to recognise the efforts of the veterans to Britain.
National Windrush Museum director Sue Libord said: "In British history, the experience of Black people is often underrepresented, and our stories untold. If we are commented upon the narrative is riddled with bias and prejudice. In 2023 a shift has happened.