A neighbour murdered Nigerian boyfriend and his OnlyFans model accused of killing him has revealed "loud fights" he heard before the couple's relationship ended in a fatal stabbing.
Aidan Nesvisky lived below Courtney Clenney and Christian Obumseli's Texas apartment earlier this year and claims he heard glass shatter and shouting multiple times before they moved to Miami.
"Behind closed doors, we just started hearing some shouting, yelling,"
"We don't know who was starting [it], why. We didn't get a lot of context.
"Occasionally we would hear some glasses break and some banging on the walls, floors. Not sure, you know, who was doing it.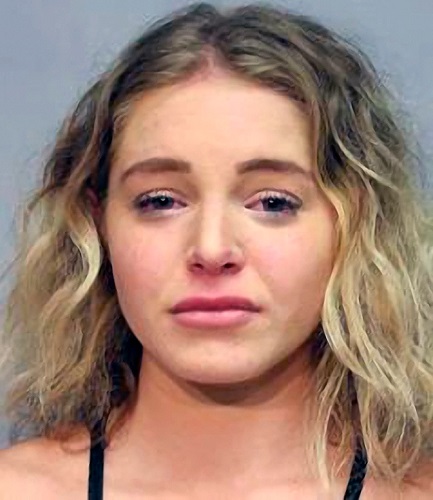 "I just want people to know that it had been going on for a long time, and it definitely could have been stopped."
The OnlyFans and Instagram star, known online as Courtney Tailor, is facing a second-degree murder charge in connection to the stabbing death of her boyfriend Obumseli on April 3.
Miami state attorney Katherine Fernandez Rundle said that the couple's building was preparing to evict them.
"The violent and toxic two-year relationship of Christian and Courtney clearly did not have to end in tragedy with Christian's murder as a victim of domestic violence," Fernandez Rundle said.
A new video shown at a news conference following Clenney's arrest in Hawaii, she is expected to be taken back to South Florida, where Obumseli was killed.
The video taken from inside a private elevator showed Clenney repeatedly striking Obumseli, sometimes in the head just a month before his death.
The couple had reportedly separated in March, with Clenney kicking Obumseli out of their apartment, but they resumed their romance in early April.
Clenney's has a long mounting legal issues as a bond forfeiture warrant for her arrest was issued in Travis County on July 1. She was initially booked in Texas on September 16, 2020, for driving while intoxicated, and her bond was set at $8,000.
Obumseli's devastated family has called for Clenney to spend the rest of her life behind bars, their attorney Larry Handfield said.