A psychology high school teacher has been sacked after he instructed 11th and 12th graders to write their own obituaries as part of a lesson ahead of that day's active shooter drill.
Jeffrey Keene said he wanted to tie an upcoming active shooter drill at Dr. Phillips High School into a psychology lesson, and came up with the idea of having his students write their own obituaries.
"If they died 24 hours from now, what would they do differently than they did yesterday? And that's to get them to get rid of all the fluff and show them what's important in the world." Keene, 63, explained.
"It wasn't to say, 'You're going to die, and let's stress you out,'" he added, noting that he put a disclaimer at the bottom of the lesson saying that it was not meant to upset them.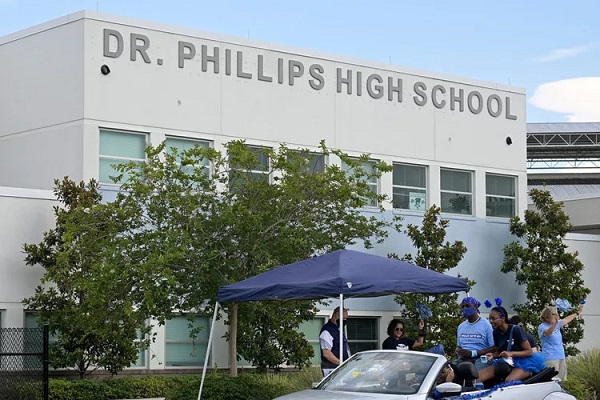 The Orange County School District, meanwhile, called the lesson "an inappropriate assignment about school violence."
"If you can't talk real to students, then what's happening in this environment?" Keene said. "In my mind, I've done nothing wrong."
Orange County School District in a statement said: "Dr. Phillips High School families were informed that a teacher gave an inappropriate assignment about school violence. Administration immediately investigated and the probationary employee has been terminated."