The on-going social media spat between rapper 50 Cent and his estranged oldest son, Marquise may be crushing any reconciliation between father and son.
Read more

: 50 Cent's Estranged Son Offers To Pay For 24 Hours Of His Time
Marquise's post offering to pay his father $6,700 in exchange for some quality time together having earlier called out his father on Instagram Live that the $6,700 he paid in child support was not sufficient.
Mimicking a viral photo posted by his father years ago while facing bankruptcy where he jokingly spelled the word 'broke' with money, Marquise posted a photo spelling out the word 'entitled' in banknotes for an Instagram picture with accompanying caption: "Since y'all think $6,700 is sooo much money someone tell my pops I will pay him $6,700 for just 24hr of his time so we can do everything I ever wanted to do with him as a kid."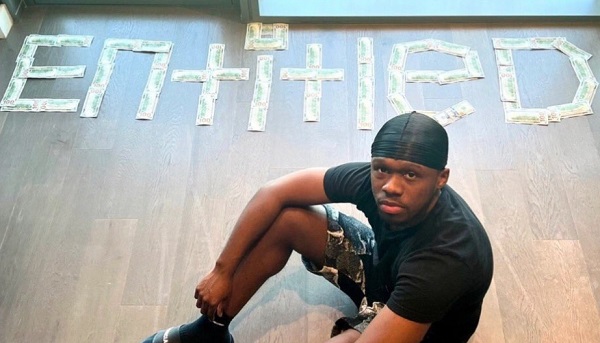 Hours after Marquise's photo went online, 50 Cent, real name Curtis Jackson, tweeted a video clip from his TV show Power. In the snippet, a character played by 50 Cent is seen shooting his son.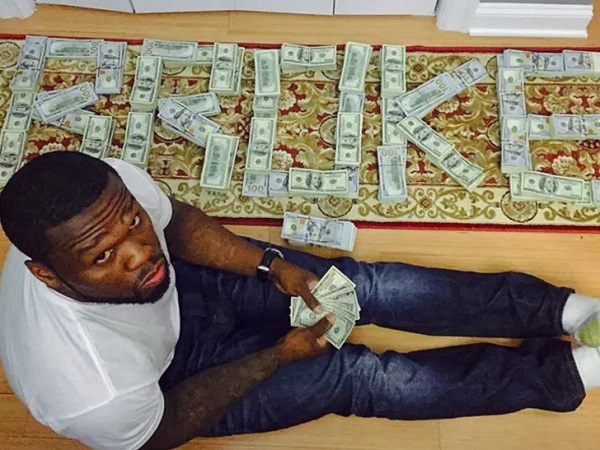 "No caption needed," 50 Cent wrote.
Marquise saw the post as a glass-half-full situation, claiming his father has never given him a birthday shout out until today … and even though it came with a diss, he reveled in the moment.
He also returned fire at 50 Cent's previous "Power" diss by posting a different scene — this one shows Michael Rainey Jr.'s character murder his dad, Ghost. Remember, 50 had posted the scene where his character kills his son.
In an interview with TMZ, Marquise shared that money isn't his motivation in hoping to build a relationship with his father. "I don't even know if a sit-down can restore the situation," he began. "It's more so, it's an olive branch. If you up for it, I'm up for it. I'm definitely willing to sit down with him so I can hear his perspective and gain a little bit understanding. I mean, we're both men at the end of the day, we should be able to agree and disagree and it not be a problem."
Fiddy on an Instagram live chat said when asked if he still love his eldest son: 'I used to'. 'I didn't think that success would cost me my firstborn, but it's the situation it is.