The outrage over the kissing by Spanish football federation (RFEF) president Luis Rubiales of star player Jenni Hermoso on the lips as he handed the Spanish team gold medals after they beat England 1-0 in the final on Sunday in Sydney is to force his resignation.
Sources claim Luis Rubiales is to resign following FIFA's disciplinary proceedings against him over his unsolicited kiss.
Rubiales' position had grown increasingly untenable since the 'kiss gate' scandal that has attracted more media coverage than the World Cup success itself, hence the backlash in Spain and around the world.
Rubiales' immediate response was to label those criticising his behaviour as "idiots," although as the reaction grew, he later published an apology.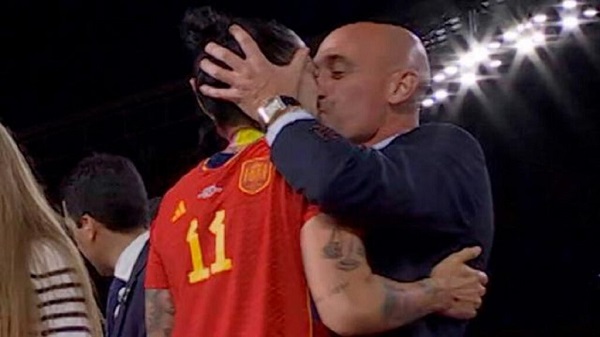 Spain's acting prime minister, Pedro Sánchez, said the apology was "insufficient and inadequate" as the pressure began to mount on Rubiales to step down from his role. Meanwhile, the acting second deputy prime minister, Yolanda Díaz, called for Rubiales to "resign" from his post after his actions.
High-ranking figures across the government and Spanish sport expressed similar opinions. Irene Montero, the minister for equality, described it as a "form of sexual violence," with clubs also weighing in on the situation.
Pressure continued to mount against Rubiales after Hermoso, in a joint statement with her union, said that such acts "should never go unpunished."