Scotland's health minister Michael Matheson has admitted his sons watching football on his parliamentary iPad was the cause of an £11,000 data roaming charge. The bill was incurred during a trip to Morocco last Christmas.
The expense was initially picked up by the Scottish Parliament, which was told by Mr Matheson that the iPad was only used for work.
He has since paid the money back and said he had referred himself to the parliament for further investigation.
Mr Matheson – who was visibly emotional during a statement to parliament – told MSPs he was not aware that other family members had used the device until last Thursday, after the first media reports about the charges emerged.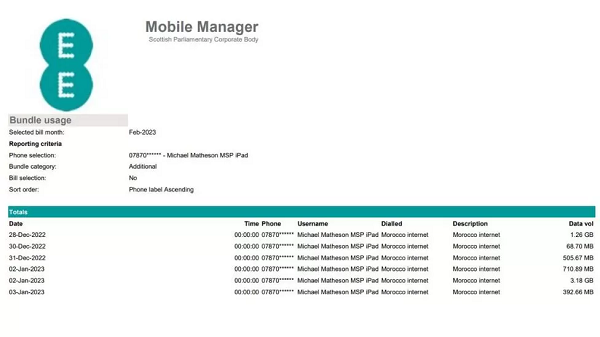 The health secretary said he did not mention this in his statement earlier, in which he announced he would pay the bill himself, because he wanted to protect his children.
He apologised unreservedly to the parliament and said the responsibility for the data usage and iPad was his.
"As a parent, I wanted to protect them from being part of the political and media scrutiny associated with this, something I believe any parent would want to do. "I am a father first and foremost – that was a mistake and I am sorry.
"I can see now that it just isn't possible to explain the data usage without explaining their role."
He added: "The simple truth is they watched football matches."
Mr Matheson had earlier denied that there had been any personal use of his iPad.