Will Smith and his family graced Hollywood red carpet again since his infamous slap incident with comedian Chris Rock at the Oscars at the premier of Antoine Fuqua's story – Emancipation.
Ironically, most reviews of Emancipation went for the slap incident narrative which incidentally gave the new movie a boost and wider box office success that could make the work some potential award nominations.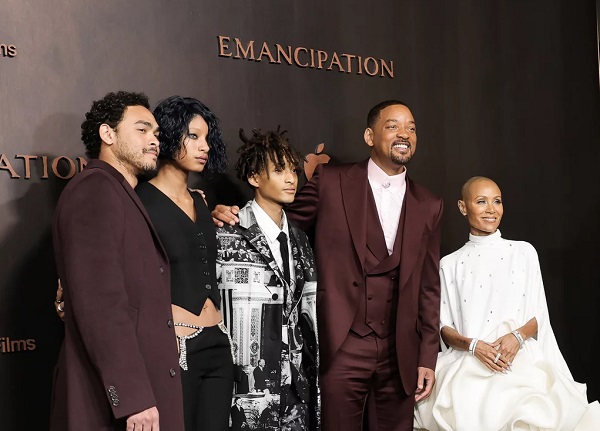 Set in the 1860s, Emancipation follows a slave, known as Peter, who escapes from a plantation and flees through the swamps of Louisiana, chased closely by his former masters.
The deadly cat-and-mouse premise sees a wounded Peter seek clothing, food, water and hiding places for several miles as he attempts to evade the slave hunters.
He is seen encountering dangerous animals and attempting to cover the scent of his blood so it can't be picked up by sniffer dogs.
The film has attracted several four-star reviews – although a few critics graded it as low as two stars. Some focused solely on the film's content, but others debated the circumstances surrounding the release.
The public's reaction after the film after box office release will determine if this was the redemption Will Smith needed to return to his day job after the 'Rock' and the hard place he found himself since the Oscar slap.