Two long time co-workers in a Healthcare facility's IT department ended up saving the lives of each other's husbands.
In 2019, Susan Ellis and Tia Wimbush discovered that both of their husbands were in desperate need of kidney transplants, so while bonding over the similarities in their experience, Tia and Susan ran into each other in the bathroom, where they started chatting about the donor evaluation process.
"We were washing our hands and catching up," Tia recalled. "I knew Susan was finishing up the donor process, so I asked how it was going."
That was when they learned Tia's blood type was a near perfect match for Susan's husband Lance, and that Susan's blood type is also compatible Tia's husband Rodney.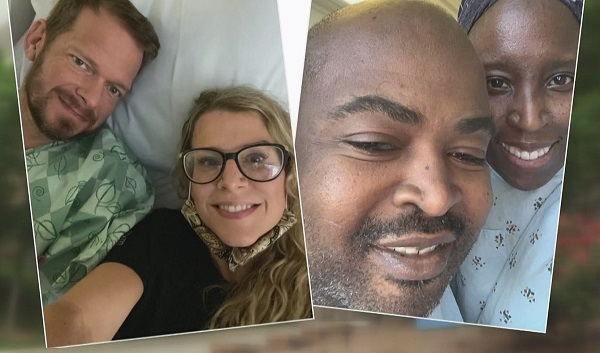 It immediately set the ball rolling for a paired kidney exchange.
Four weeks later, Tia and Susan were confirmed to donate a kidney to each other's husbands, and in 2021, Tia donated her kidney to Lance and Susan donated her kidney to Rodney in successful transplant procedures.
"It's a story of kindness," Susan said. "Had Tia not had that basic conversation in the restroom while we were washing our hands, just checking in with each other, perhaps this would not have evolved into the magnitude that it has."
For Tia, it's a story of hope.
"What I hope people take away is that they could be someone else's answered prayer. You could be someone else's hope," she said. "All it takes is a conversation, a kind word, checking in on someone to see how they are doing. You don't know how far that can go for one person."