A three-year sporting events ban has been handed by Italian police to a football fan seen on a now viral video smacking a female reporter's bum on live TV.
The incident happened on Saturday as Greta Beccaglia faced the camera to report after a Serie A football match in Florence.
The alleged assailant has been identified as 45-year-old Fiorentina fan and restaurant owner, Andrea Serrani. He could face criminal charges in addition to the three-year ban.
Beccaglia of Toscana TV filed a harassment complaint against the man, who was later investigated by the police.
"You can't do that, I'm sorry," the journalist said to the man in the video, as fans streamed out of the stadium after Empoli's 2-1 win over Fiorentina.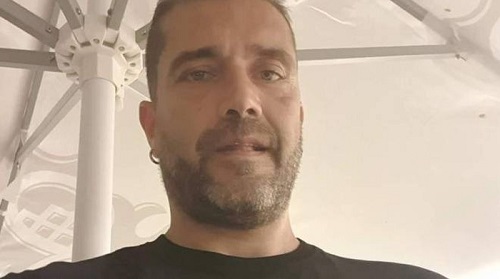 The TV anchor man in the studios, Giorgio Micheletti who told Ms Beccaglia not to get cross about the incident during the broadcast has been suspended by the station for his comments. Toscana TV said he was taking a "professional break" from the programme.
Micheletti said he was trying to defend Ms Beccaglia and apologised for "the unfortunate words I used in the frantic moment of Saturday's live broadcast".
Andrea Serrani said he had made a mistake and apologised to Ms Beccaglia but denied his actions amounted to sexism.
He had made the gesture in a moment of anger after his team's defeat, he explained.