Kanye West and his 'wife' Bianca Censori have been banned for life by a Venice boat rental firm after an apparent indecent exposure incident last week.
The controversial rapper has made a few eyebrow-raising appearances in Italy in recent weeks with Bianca Censori, who he wed in a Beverly Hills ceremony in January – although, with no marriage certificate having been filed, the legal status of the union is unclear.
The pair were snapped with his trousers down and bum exposed while enjoying a boat ride in Venice in August. The images looked even more suspicious as Bianca was seen crouched between his legs while he placed a hand on the back of her head.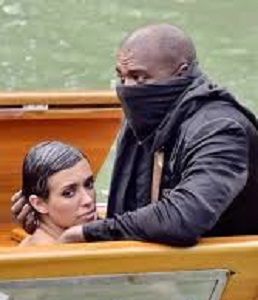 Following the release of the photos, Kanye, 46, and Bianca, 28, faced calls for them to be arrested for public indecency while locals were previously angered by his wife's fashion looks which have included see-through outfits.
The owner of the rental boat company, Venezia Turismo Motoscafi, have confirmed they are no longer welcome aboard their vessels.
''We completely dissociate ourselves from such acts and behaviour. Mr West and his wife will certainly no longer be welcome on board our company's boats.' Read a statement from the company.
The third individual, thought to be the couple's chaperon whilst in Italy.