The Iranian weightlifting federation has issued a lifetime ban on one of the country's weightlifter for shaking hands with an Israeli participant at the World Masters Championship.
Mostafa Rajai won silver at the event and was snapped on the podium standing next to the Israeli bronze medallist.
Iran's top weightlifting body later banned him from all sports facilities in the country for life.
Islamic republic of Iran forbids its athletes from direct competition with Israeli athletes, as a result, Iranian sportspersons often resort to various methods including throwing games or feigning injury to avoid match-ups.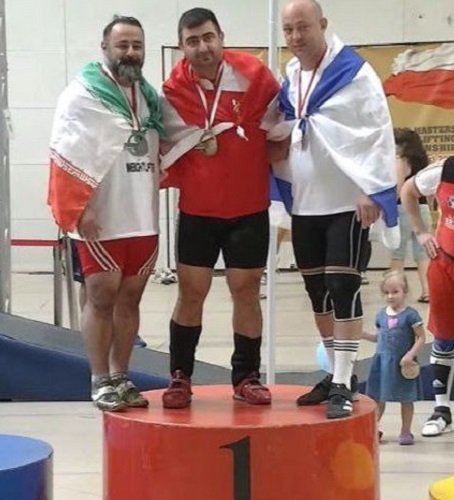 Rajai, 40, stood next to Israeli athlete Maksim Svirsky on Saturday as they compete in a non-professional competition for "legends" of weightlifting in Wieliczka, Poland.
Rajai had previously represented Iran at the 2015 Asian Weightlifting Championships in Thailand and is a former member of the Iranian national team.
Iran's weightlifting federation also fired the head of the team at the competition, Hamid Salehinia, as a result of the incident.
In 2021 Iran's supreme leader, Ayatollah Ali Khamenei, urged athletes not to shake hands with Israeli competitors in order to obtain a medal.
Many Iranians athletes have defected abroad as a result of the ban, refusing to put up with the restriction.
Chess prodigy Alireza Firouzja left the country after he was banned from playing in the 2019 world championship over concerns he would face an Israeli player.