The grandparents of a little girl who was mauled to death in January by their Rottweiler pet dog are now facing murder charges.
Olivia Grace Floyd of Fishersville, Virginia was rushed by ambulance to Augusta Health after authorities responded to a report of a dog attack at a residence on Jan. 29.
The 7 years old later succumbed to her injuries. An unidentified woman was also injured in the attack but was treated and released.
Stephen Christopher Kachmar, 60, and Penny Lee Bashlor, 64, of Waynesboro were indicted by a Special Grand Jury on May 13 on the following charges of Murder and sundry felony charges. The grand parents are currently being held without bail and face up to 70 years if convicted.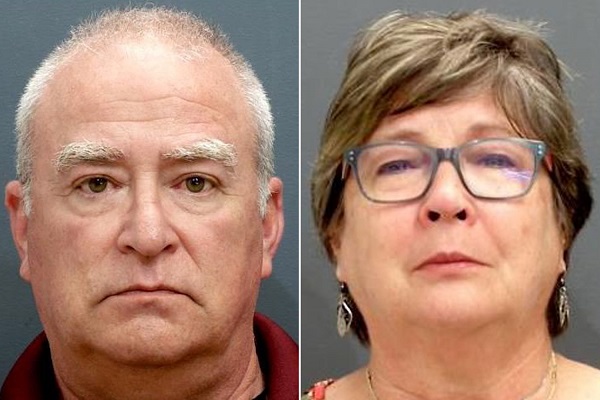 Additionally, Olivia's parents, Brooks Anthony Floyd, 39, and Alicia Rene Floyd are also held in prison facing one charge each of cruelty/injure child, which carries a potential sentence of up to five years. Alicia, 37, was released on a personal recognizance bond last Friday.
Olivia was described as a "spunky, sweet and caring little girl who got along with everyone and loved life," Olivia loved cheerleading, gymnastics, dance, unicorns, and animals, and attended Linville Creek Church of the Brethren. Her favourite colours were purple and pink.