More than 50 years after her babysitter kidnapped her as a baby in Texas, a US woman has reunited with her family, who tracked their missing loved one down with a aid of a DNA test.
Melissa Highsmith's mother, who was 22-years-old at the time, put an ad in a paper asking for a babysitter, and a woman responded ready to take on the job. Melissa was never seen again after the babysitter allegedly abducted her.
An anonymous tip in September, claimed Melissa was seen on Daniel Island. Melissa's brother and father headed there with hopes of reuniting with her.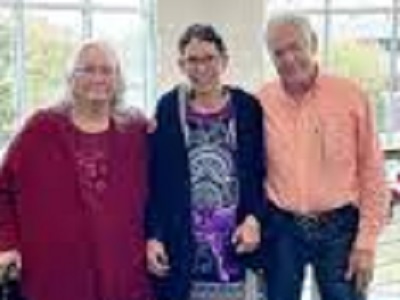 Yesterday, the Highsmith family reunited with their beloved daughter after 51 years of waiting, using a 23 and Me DNA test to locate her.
The Highsmith's said the DNA test was the only thing that helped locate Melissa, not police or outside involvement.
The Highsmith's knew without a shadow of a doubt this was their daughter after finding out about Melissa's birthmark and her birthday.
A statement from the Finding Melissa Facebook page read: "We would like to sincerely thank and give a big applause to our genealogist enthusiast and advocate, Lisa Jo Schiele, for her guidance in helping us understand the DNA results and for leading us down the path that brought us to discovering our very own Melissa Suzanne Highsmith, who has been living in Fort Worth for most of her life!"
"The joy is palpable amongst all family members, and we invite you to celebrate and rejoice with us, and also allow our family some moments of privacy as we process this exciting news! Thank you for your support over the years!"