Italy's ambassador to the Democratic Republic of Congo, Luca Attanasio have been killed alongside his bodyguard and a driver from the UN World Food Programme following an attack on their convoy in the east of the country.
Luca Attanasio, 43, Italian military policeman Vittorio Iacovacci, 30, and a Congolese driver, whose name has not been released, were confirmed dead by the Italian government.
The killings in North Kivu province occurred in the same region where two British tourists were briefly kidnapped in 2018.
No group has claimed responsibility for the attack but many armed groups are known to operate in and around the nearby Virunga park.
Monday's ambush occurred as the convoy was travelling from Goma, Congo's eastern regional capital, to visit a World Food Program (WFP) school project in Rutshuru, the UN agency said.
The WFP said the attack occurred on a road that had been cleared previously for travel without security escorts, and it was seeking more information from local officials on the attack.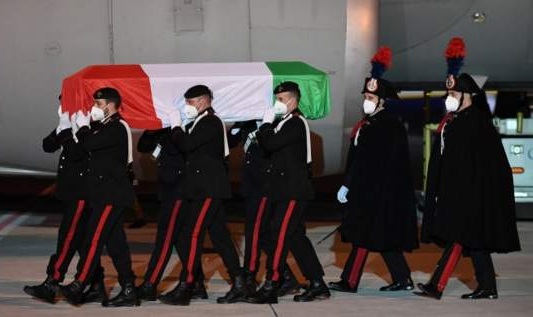 Attanasio had been Italy's head of mission in Kinshasa since 2017 and became ambassador in 2019.
The Democratic Republic of Congo foreign minister, Marie Tumba Nzeza while offering condolences to the Italian government promise that DRC government will do everything possible to find out those behind the 'despicable murder'.
Italian President Sergio Mattarella condemned the attack in a statement. "In deploring this treacherous act of violence, the Italians all gather in condolences around the families of the victims, to whom I wish to send the deepest condolences and the greatest solidarity."
Attanasio has since been buried in Rome.