A Caucasian stand-up comic has been fired after being caught using the N-word multiple times during a Carnival cruise ship performance.
A passenger on the cruise ship Pamela Frilot posted a TikTok clip of Rob O'Reilly on stage. In the video, the Cleveland native tells the crowd, "Do you remember the whole thing about if you're easily offended get the fuck out?" The line was met with overwhelming cheers, though not everyone was laughing.
Frilot managed to record a bit of the insult against the instruction that audience should refrain from filming the show.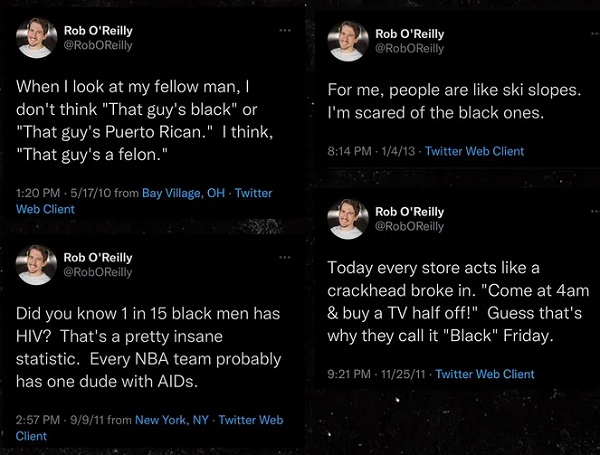 After initial attempt to distance themselves from the incident and the comedian, Carnival Cruise later cancelled all of O'Reilly's upcoming performances, banning him from their cruises after the Tik Tok clip went viral on Twitter.
O' Reilly's Twitter account filled with homophobic and racist tweets was quickly deactivated but not before tweeps screen munch them and shared them.