Following outcry over his "racist" tweet about a Black model, the chair of Columbia University's Department of Psychiatry has been indefinitely suspended from his job.
When a photo of South Sudanese model Nyakim Gatwech circulated on Twitter, Prof. Jeffrey Lieberman of Columbia University responded to the tweet with a creepy post, saying, "Whether a work of art or freak of nature she's a beautiful sight to behold."
The statement did not sit well with social media users and the medical community.
"Hey @ColumbiaPsych, you need to fire racist Dr. Jeffrey Lieberman IMMEDIATELY," a Twitter user posted.
"I was bullied before. I worked so hard to build tough skin," Gatwech said in response to Lieberman's statement in an interview "I've worked so hard to be able to be in a room where I'm being discriminated [against], where I'm being looked at sideways, as if people are disgusted with me—with something I can't change."
After learning of the backlash of his so-called compliment, Lieberman issued an apology to the academic community and Black women as a whole.
"I tweeted from my personal account a message that was racist and sexist," Lieberman wrote in an email to colleagues. "Prejudices and stereotypical assumptions I didn't know I held have been exposed—to myself and to you—and I'm deeply ashamed and very sorry.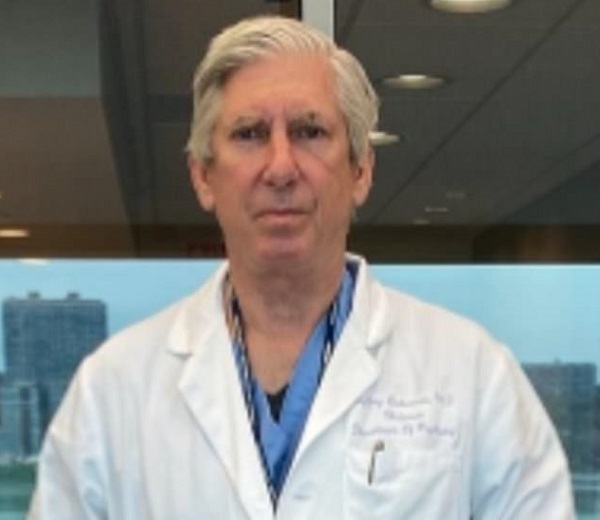 "I have participated in the many efforts of Columbia University, including by the medical faculty, the New York State Office of Mental Health, and New York-Presbyterian to root out discrimination at all levels," he continued. "And although tackling unconscious bias is an ongoing part of these efforts, it starts internally. An apology from me to the Black community, to women, and to all of you is not enough. I've hurt many, and I am beginning to understand the work ahead to make needed personal changes and over time to regain your trust."
Apparently, his apology was not enough as Lieberman was removed the following day from his position as psychiatrist-in-chief at Columbia University Irving Medical Center/New York-Presbyterian Hospital and suspended as the psychiatry department chair at the university's Vagelos College of Physicians and Surgeon.
Lieberman also resigned as the executive director of the New York State Psychiatric Institute and deleted his Twitter account.
Columbia's new chief medical officer, Dr. Thomas Smith, said in a statement to university staff, "We condemn the racism and sexism reflected in Dr. Lieberman's tweet and acknowledge and share the hurt, sadness, confusion, and distressing emotions you may be feeling."