Probably the first good thing to have happened to comedian Chris Rock after Will Smith slapped him at the Oscars last Sunday – a massive uptake tickets sales for his ongoing Ego Death world tour.
The comedian, 56, is currently touring the US and he will kick off the UK leg on May 12 at The Royal Albert Hall in London. He will then take in dates in Birmingham, Leeds and then Manchester for the final show on May 15.
It marks his first live performance in the UK in five years and judging by the demand for tickets, it seems fans can't wait to welcome him back.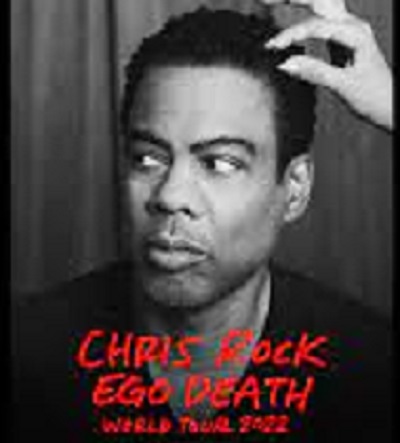 TickPick claimed it "sold more tickets to see Chris Rock overnight than in the past month combined".
While StubHub said cumulative sales for Rock's tour in the days since the incident had surpassed the previous number of sales of the entirety of March.
"Now that we are 48 hours from Sunday evening, it's evident that demand for Chris Rock shows has jumped dramatically, based on our ticket buying trends on StubHub.".
"At this stage in his tour, on an average day, we'd expect to see a spike in sales in the 24 or 48 hours prior to a show date as last-minute sales roll in – but it is incredibly unusual to see the spike we have experienced.
"With daily sales remarkably more than twenty-five times higher than the average we have seen in the last month, we anticipate this interest will likely sustain for a short time."
Though his management has put out a statement apologising to Will Smith and his family, Rock has yet to break his silence on the Oscars slap.
Will Smith, 53, sent shockwaves through the showbiz world when he stormed the stage and struck Rock after the comedian jokingly compared Smith's wife Jada Pinkett Smith to GI Jane.
He has since issued an apology to Rock on social media where he admitted he was "out of line".