An explosive incident of diarrhea on a Delta flight from Atlanta to Barcelona forced the plane to turn around and make an emergency landing after a passenger sprayed excrement all the way through the plane.
The Airbus A350 aircraft was two hours into a trans-Atlantic flight from Georgia to Spain when the pilot was asked to turn back because of passenger's gastrointestinal explosion midair.
"This is a biohazard issue," the pilot said to air traffic control, recorded from LiveATC.com and shared on X formerly Twitter.
"We've had a passenger who's had diarrhea all the way through the airplane, so they want us to come back to Atlanta."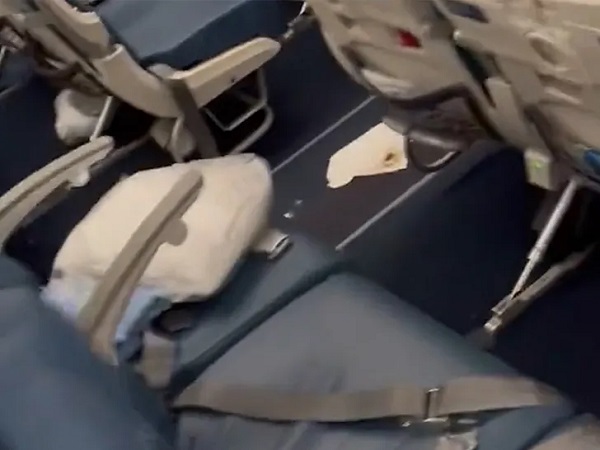 The identity of the passenger remains a mystery, but the passengers and crew were transferred and Flight DL194 finally made it to Barcelona at 5:10 p.m. the next day, eight hours behind schedule.
It is not known if the passenger who had the digestive problem was aboard the plane when it touched down in Spain.
Cleaning crews were able to scrub down the aircraft once it landed in Atlanta and flight records show it has since been used for another flight.
"Our teams worked as quickly and safely as possible to thoroughly clean the airplane and get our customers to their final destination," a Delta spokesperson said. "We sincerely apologize to our customers for the delay and inconvenience to their travel plans."