A 19-year-old woman charged with having sex with her dog in a graphic video shared on Snapchat now claims she was forced to do it.
Denise Frazier from Mississippi, faces up to 10 years in prison after admitted she was the one in the video but stated she was forced to do it, according to an arrest affidavit.
"There is no evidence of that claim, but we are investigating it," JCSD Investigator Sergeant JD Carter said.
Frazier was arrested at a home in Mississippi and two dogs were seized from the property. One of the dogs is a German shepherd that Frazier refers to as "a service dog," investigators said.
It is the same dog that appears in a video with her that was posted on Snapchat in February, court documents claim.
There were two men at the residence when she was arrested and dogs were taken by a Deputy to Sawmill Animal Hospital in Laurel.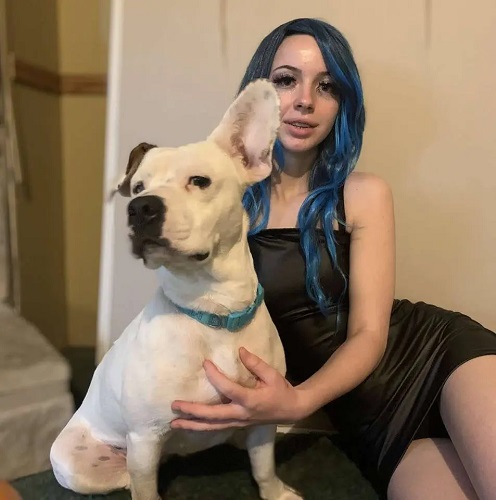 She has been charged with unnatural intercourse and aggravated animal cruelty.
The video shows Frazier and the dog having sexual intercourse in February in Myrick. She claimed that it happened in Hattiesburg, but the "geo" location of the video shows it was in Myrick.
According to court documents, Frazier claimed that she was "threatened to do it" and that "people pay me" to make the videos.
Authorities have labelled the case as one of the most "disturbing" cases they've had to investigate.