Ryan Coogler has spoken out about the headline-grabbing arrest at a Bank of America branch he says 'should have never happened.'
Bank of America has apologized to the director of Black Panther after he was assumed to be a bank robber and briefly handcuffed by the police while trying to withdraw money from a branch in Atlanta in January.
According to a police report, 35-year-old Coogler stepped into an Atlanta branch of Bank of America (BOA) in January and handed the teller a withdrawal slip with a note written on the back that reportedly read, "I would like to withdraw $12,000 cash from my checking account. Please do the money count somewhere else. I'd like to be discreet."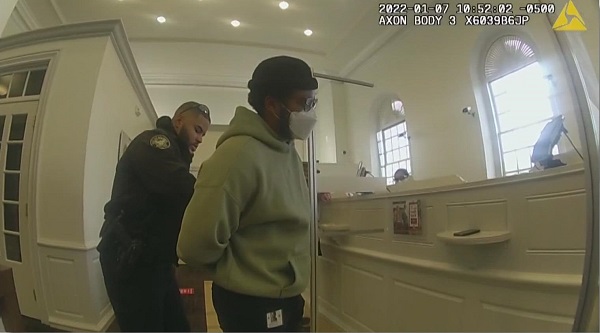 Despite providing proper identification, the bank teller assumed Coogler was a bank robber because he was wearing a hooded sweatshirt, mask, and sunglasses. After she notified her manager and police authorities, the award-winning filmmaker was temporarily detained.
Following the leak of Body cam footage of the ordeal online nearly two months later, Coogler said "This situation should never have happened." "However, Bank of America worked with me and addressed it to my satisfaction and we have moved on."
BOA's statement echoed Ryan Coogler's sentiment. "We deeply regret that this incident occurred. It never should have happened and we have apologized to Mr. Coogler."
In addition to directing "Black Panther" (2018), Mr. Coogler also directed the "Rocky" spinoff "Creed" (2015) and "Fruitvale Station" (2013), which is about the fatal shooting of a Black man, Oscar Grant III, by a white police officer on a subway platform in Oakland, Calif., in 2009.
In 2019, "Black Panther" became the first Marvel film to secure an Oscar nomination for best picture. It was nominated for seven Academy Awards and won in three categories, including best original score and best costume design.